Most asked about Shiftsuite Condominium Software
We have an entire ecosystem of condo software applications. Take advantage of our Shiftsuite Bundles for even more benefits.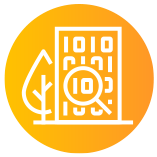 An intuitive and comprehensive bundle of Shiftsuite Applications that include Accounting, Property Management, and a Community Website. This bundle provides a way for every staff member on your team involved with the operations to work collaboratively.
Stay with your existing accounting platform but give all your property managers the proper tools with this bundle. Centrally manage your entire portfolio, including all of your managers, while seamlessly and effortlessly communicating with owners.
Today's most Successful management companies use an integrated software solution to manage the many aspects of their business; enter Shiftsuite.
Christopher Deen
President at Shiftsuite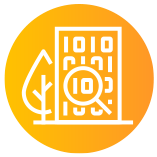 Accounting designed for condos
Shiftsuite Accounting is a cloud-based software, designed specifically for the condominium industry. A complete accounting package that breaks new ground that brings new efficiency and control.
Shiftsuite Accounting is the core that feeds all areas of condo property management operations; the result is you have one database covering various areas of property management. When an owner updates their profile in the Community website, Accounting instantly gets updated!
Available for less than $1.00/unit/month
Welcome To The Best Condo EcoSystem In The World
Property Management software
Shiftsuite Property Management is a solution to manage all your managers and corporations without accounting needs. Gain centralized control across all property management operations.
Get each and every staff involved in condo property management operations, the tools to be most effective and efficient.
Unlimited user licenses are included in every Shiftsuite property management subscription.
Condo Community Websites for owners
Community Website is a web portal designed for owners, tenants and board members to get the information and services they need.
Today's owners, tenants, and board members need, want and expect to access information about their homes online. Deliver better services and communications through dedicated condo community websites and mobile app.
Mobile App available
Available for Android and iPhones, the Shiftsuite Community Website Mobile app, provides you with instant access to your unit information and property management company and records.
Log service requests, update your contact info, download that latest form and even check your financial ledger (Shiftsuite Accounting integration must be in place).
We even have local specials and discounts for your neighborhood.
Conduit
Get the most popular and most comprehensive Status Certificate Management system without spending a penny. No fees ever to any management company.
If you can pdf a document and use excel, you can setup Conduit with ease. Our support staff hold your hand the entire time. Conduit is so straight forward that comprehensive training is done in less than one hour.
Nothing changes on your end, except fewer headaches and less paper and associated costs. Over 70 condo management companies are already using Conduit.
One window gives you insight to ALL status certificates. Manage the 10 day window, have a full audit trail and manage all corporation by-laws with ease.
Online Proxy
We've designed a simple process for condominium owners and board members to complete the proxy form. We've essentially covered every angle to ensure you get the results you want; owner input and achieving quorum.
Property managers can create, edit and manage with ease too! Available to both Shiftsuite and non Shiftsuite client's setup is hassle free. Clients using Shiftsuite Accounting or Property Management receive the added benefit of integration, saving even more time.
We take care of the printing of paper proxies too!
Virtual AGM's
Meet the demands of our technology driven world. Owners want and need the convenience of attending meetings from their own devices; allow owners from all over the world to connect. Internet and a computer or phone are all that is needed to participate in the Virtual Meeting. People without internet or computer can dial in to listen.
Feel easy with a live Shiftsuite Moderator to handle the technical stages of your AGM to ensure your utmost success. We work right at your side to ensure a successful and efficient meeting.
Electronic Voting
We've created a simple solution to allow you collect electronic votes during your AGM, Turn-Over or Special Meetings. A vital piece to your AGM – integration with our Online Proxy solution helps ensure the owners who submitted a valid proxy, get their electronic votes weighted properly!
Passing by-laws, or electing directors still remains completely anonymous but has never been easier, or more secure.
Trusted by Leaders in Condo Management
Don't just take our word for it. Shiftsuite is trusted by the industry's best and brightest condo management companies.
Welcome To The Best Condo EcoSystem In The World