Our History
We've been innovating the condominium and strata industries with our leading-edge software since 2002. We've created first-to-market solutions and/or improved existing platforms with a fresh, bold approach. Our track record proves Shiftsuite is the condominium/strata property management software leader.
2002

– Our First Condo Application
Our story into the condominium industry starts with finding a CM Magazine from ACMO at the office of Gardiner Miller Arnold LLP. We found that the property managers advertising here did not have corporate websites and used a hotmail or yahoo email address. A quick email to these management companies lead to amazing relationships that are strong to this day.
Quickly after the initial introductions, we found a need for better owner communications and developed Nexus Online Communities.
Developed as an intranet for private communication and collaboration, our Nexus Online Communities product was well ahead of its time. ACMO shortly after adopted Nexus as its core for many years to come. Darryl Deen, CEO, and Founder of Shifsuite, also sat on the ACMO website and communications committee.
2008

– Trailblazing Technology
Community Websites
With our community website product (Nexus) building momentum, we realized there was a severe lack of technology in the condo industry. We built out a plan to create the technology of all types. Our next endeavour would tackle Status Certificate management.
Conduit
We saw an opportunity for a very labour intensive and manual method of ordering the ever-so-important status certificate. We created a full management portal to order, pay and fulfill a request with our product, Conduit. A few years later, it's become the industry standard. Currently about 50% of all Ontario units are on our system and even integrate with Teranet's Geowarehouse.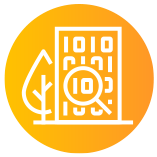 Accounting
With two successes under our belt, we started to plan and build the core to the condo industry, an accounting software built specifically to condos that would integrate with existing and new products to bring never before seen efficiency.
2012

– Accounting For The Masses
We accepted the challenge of building a state of the art accounting platform for condominiums. Not only would we solve all your condo accounting needs, but also resolve the problem of most property management company's not providing software to their property managers and condo boards. We launched our accounting software (known then as KEY) with great success. Constructed with input from some of the condo industry's strongest voices, our fresh approach to accounting and property management software made an immediate impact on our clients, resulting in fast adoption by the industry's innovative companies.
Shortly thereafter, we rebranded our condo products under the name Shiftsuite. We wanted to Shift the thinking of the tech-resistant condo industry and build them a suite of products designed specifically for condo property management.
Present

– More Applications
With significant market share and the leader in just about every measurable metric, we are not resting on our laurels. We continue to enhance our products, we continue to work with our clients and industry leaders. Our roadmap of next level innovations is in full swing. We will be building solutions for Online Proxies, Electronic voting and more in 2018. Existing products will get new and exciting add-ons for online payments, meeting minutes and a few other niches we have identified. All our condo software has our clients in mind. We strive to bring efficiency and control to your operations.
65% Of ACMO 2000 Management Companies Use One Or More Shiftsuite Applications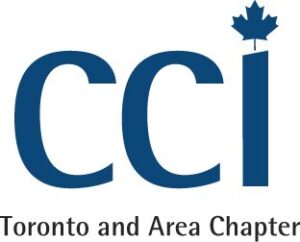 We Love Building Condo Software
Identifying opportunity and building innovative solutions is our craft and our passion. At Shiftsuite, we create beautiful software to solve business problems. We believe that Shiftsuite Applications and bundles are the best way for management clients to operate their entire day to day business.
As much as we love building condo software, we think our people and company culture are our most important assets.
Our product development team works closely with our clients and all staff to bring together decades of condo property management expertise and software development to produce a real work of art. When you choose Shiftsuite you get a result of a labour of love, our commitment to continuous refinement and to improving your experience.
A Focus On What Matters
Shiftsuite is committed to spending your money wisely. We invest more in product development and customer support than in sales and marketing. We recognize the "business" of property management and have found ways to deliver a high-quality product for your entire operations without the high costs directly to you. This is why most clients are surprised that they can buy the flagship Shiftsuite Accounting Plus bundle for less than what one condo pays for just a single competing community website product.
A Product To Meet Every Need
Over the years, we've created many new products and features. Now they are even available under integrated Shiftsuite Bundles. Unlike our competitors, who typically offer a single product for a single need, Shiftsuite offers many applications and bundles to meet various needs.
Our applications and bundles meet the needs of operational tasks for various sizes of companies and condominiums
Easy Sales Process
We're gentle in our sales approach, so we don't push our people to push you. You won't find us trying to endlessly upsell you, or buying your loyalty through multi-year contracts.
We want to have open and useful conversations to start, demonstrate our condo applications to you and then set you up with a trial.
Welcome To The Best Condo Ecosystem In The World